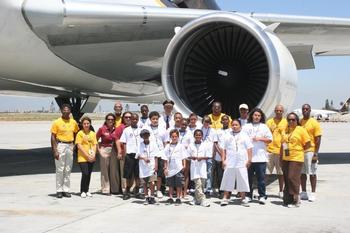 Friday Sep 24, 2021 2:00pm to 3:30pm
Register in advance for this webinar:
https://bridgepointeducation.zoom.us/webinar/register/WN__4C2UQ4XT0Sl_yuvTkggSQ
Webinar Description:
Legacy is not bound by age or time served. It represents your body of work at each stage of your career as you establish the foundational building blocks and accumulate the required wisdom to contribute to growth, innovation and opportunity both in and outside of the workplace.
Your legacy grows with each new experience, with each previously untested idea and bold idea that you are courageous enough to deploy, and each time you inspire others to see something through to fruition.
Come and gain inspiration from STEM Pioneers while building your legacy in STEM!
We focus on bridging our students with pioneers making successful milestones in the STEM industries.
About the University of Arizona Global Campus Women in STEM (WIS)
The University of Arizona Global Campus Women in STEM Mission is to provide a pathway to educate, engage, and encourage women globally in STEM careers.
Webinar
San Diego, CA 92123